Expert Tips For Creating Perfect Brows
|
This is going to some tips on eyebrows for dummies. hihihihihi. Ok now, before you all reading this get any misinterpretation from the word in between. So you know how we have a book titled "pregnancy for dummies" oh well, here is a post on eyebrows for dummies as well. We definitely have those with the perfect brows and we can't help ourselves but want to have our looking that way too. Here are a few steps to guide you on this journey: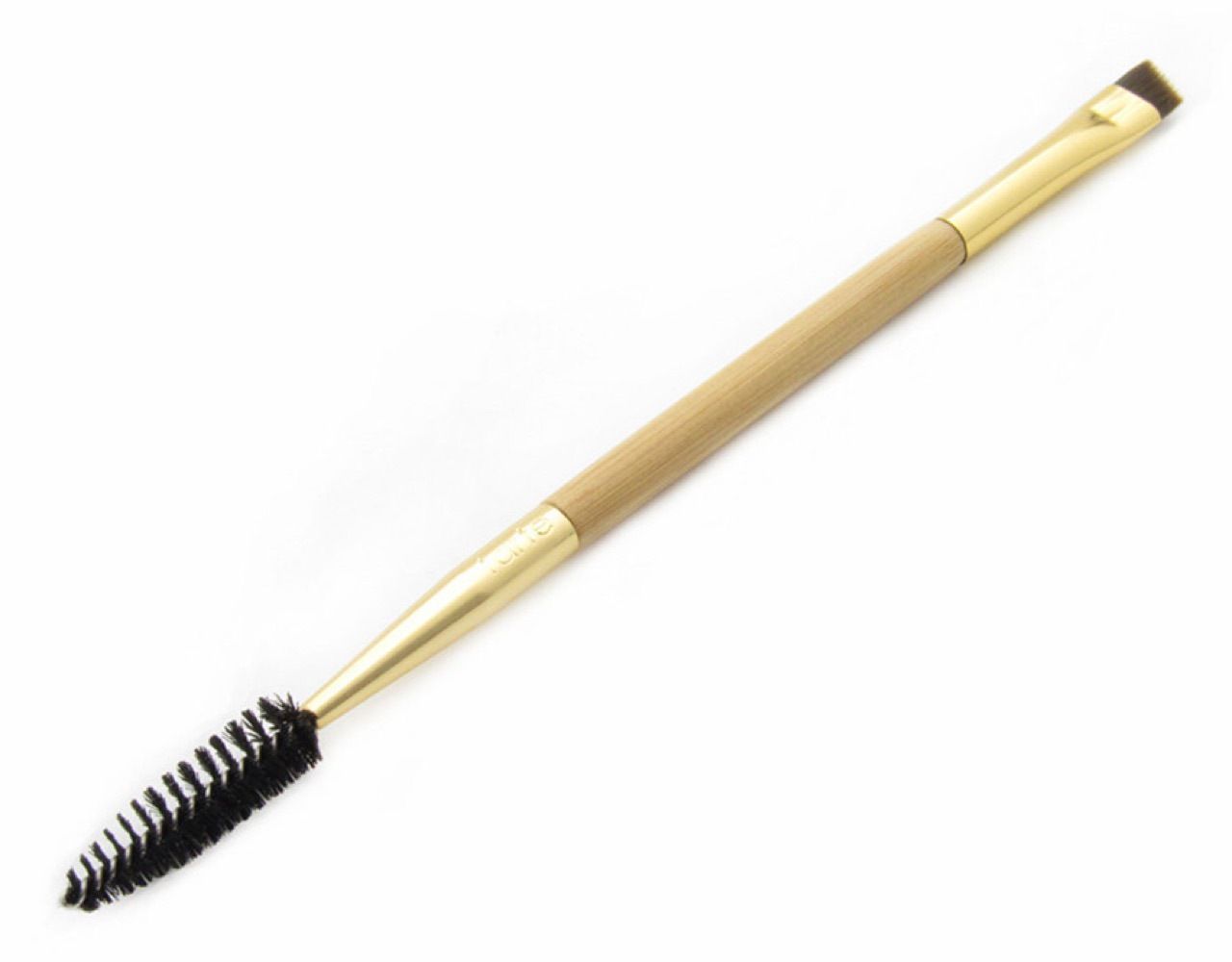 THE TAME GAME
"Whether you want your brows to look structured and precise, or wild and unruly, brushing your brows is the most important step. I tend to avoid traditional brow combs because they can be harsh, irritate skin, and even remove makeup. The Tarte Shape Shifter Double Ended Bamboo Brow Brush (longest name ever!) is the perfect brush because its pointed tip can groom and separate, while the brush can fluff and soften brows without removing product. Start at the root of the brow hair and pull in the direction of hair growth for a groomed look."
GREAT SHAPES
"I recommend that people take into account their overall face shape and natural brow growth pattern, rather than forcing brows into a harsh specific shape. Brows will naturally reveal their ideal shape (straight like Natalie Portman, arched like Katy Perry, rounded like Beyonce) when they haven't been plucked for at least six to eight weeks."
FILLING THE SPARSE
"There are several different ways to add depth and opacity to your eyebrows:
-When opting for a pencil, choose one that has a very fine tip in order to create small strokes that mimic actual hairs.
-An angled brush and powder will give a slightly heavier look, which you can combat by working the product into your brows with a spoolie.
–Brow pomades and markers are the highest impact and can be great for reconstructing shape.
When filling in brows, use a product that is a touch lighter and more muted than your brow hair color in order to achieve a natural look. In any medium, if you find that you applied too much product, try gently pressing on the brow with your clean fingertip to soften the color."
FINISHING TOUCHES
"Brow gel is a miracle! For thinner brows, gel can beef up the texture of your brows, adding actual volume and making them appear thicker. Tinted brow gels work wonders on disguising grey hairs and adding depth to individual hairs that are sometimes too light to be seen. We absolutely love the Tarte Amazonian Clay tinted brow gel because it has a small brush/spoolie that captures even the finest hairs."
PLUCKING 
"Right now, the trend is more about the brow hairs that you leave, rather than what you take away. When in doubt, put the tweezers down and pick up the brow pencil.
Each hair above and below the brow structure is a choice and can be removed based on how 'shapely' or specific you want your brows to appear. The only rule to adhere to is that there should be two brows!"
TRIMMING
"When trimming brows, you will need small scissors and spoolie to comb them (or a clean mascara wand works). The brow hair in the tail should be longer in order to add opacity and length to the tail. The head (or inner part above tear duct) can be trimmed slightly to create a tuft, but don't trim too short. The top of the tuft should flow into the arch."
DAMAGE CONTROL
"Post-tweezing redness can be avoided by picking the right time to tweeze! We suggest the best time to pluck is right after you get out of the shower in order to soften the skin and pull out the hair with ease. If you do have redness, try a cooling gel like Milk Makeup cooling water. Apply on redness for *instant* relief. Do your best to avoid adding any makeup to the area, which could cause clogged hair follicles."