GLOWING SKIN DIYS TO WHIP UP
Fall beauty foods are some of the best 'food on your face' treatments in natural skincare. It's time to switch out that strawberry mask for one made with crisp apples or sweet pears. And while eating comfort foods like soups, curries and stews in the fall, root vegetables are also great for your skin. The red, yellow and orange hues in those root veggies are indicative of high concentrations of antioxidants (especially vitamin A and vitamin C) and beta carotene, which makes for glowing, clear skin that's protected from free radicals. And if you find yourself reaching more often for warming spices such as cinnamon, ginger, turmeric and fennel, add them to your natural beauty routine at the same time.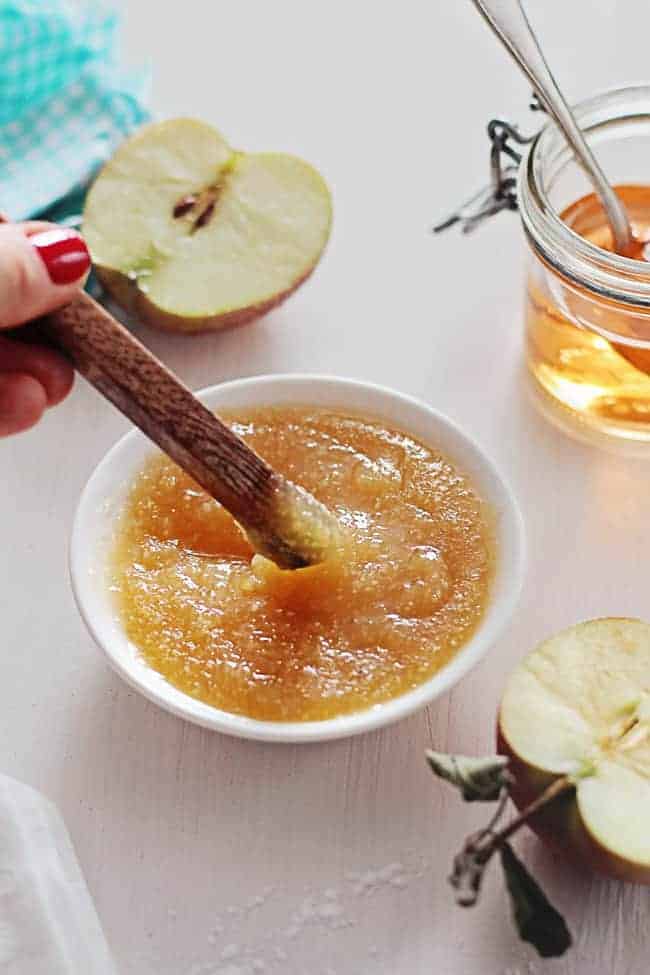 Apples
Apples are a naturally potent source of malic acid, which boosts immunity, detoxifies metals from our bodies, and contributes to overall healthy skin. Combing apple cider vinegar with apples ups the dose of gentle, natural acids that clear away dead skin cells. This at home skin peel is particularly helpful for evening out complexions, especially if you have age spots or sun damage.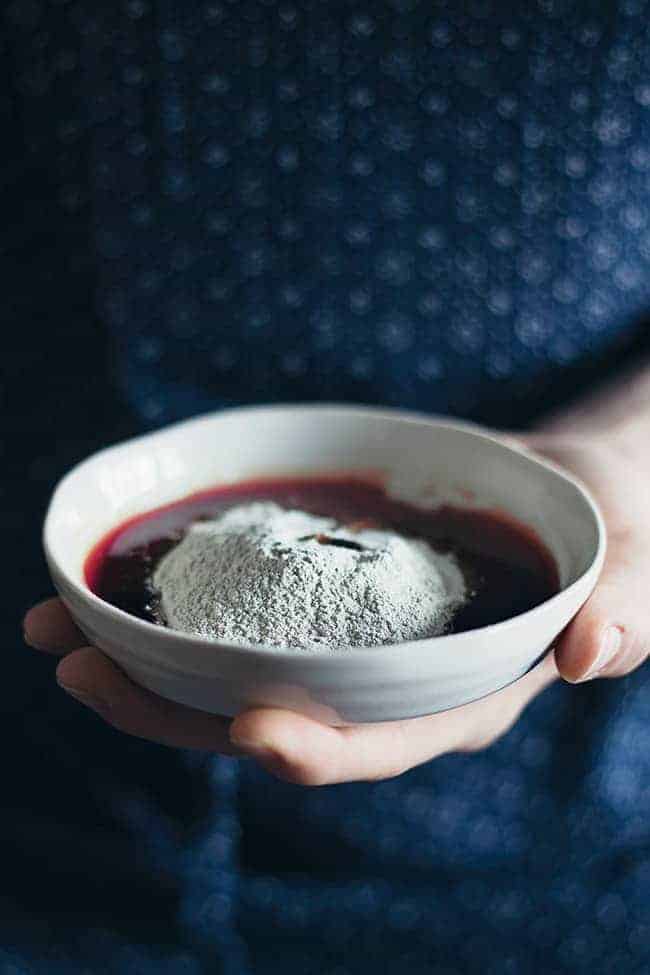 Pomegranate
Not only are pomegranates chock-full of vitamin C but pomegranate juice is a rich source of antioxidants. Its antioxidant levels are three times higher than those of red wine or green tea. Take your weekly mask up a notch with a Pomegranate Clay mask.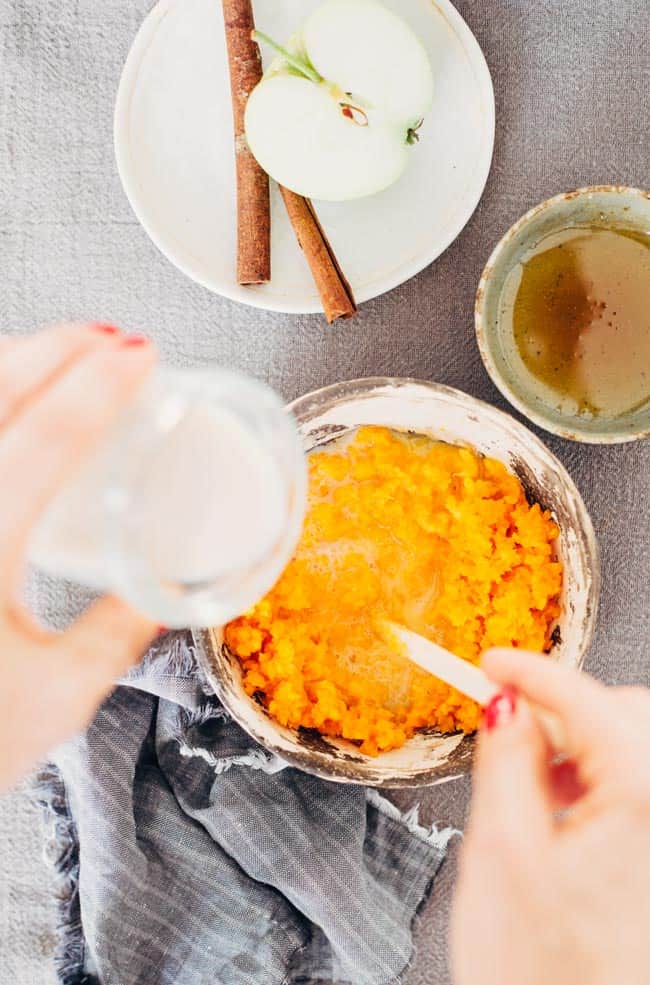 Pumpkin
Pumpkin is packed with fruit enzymes and natural alpha hydroxy acids (AHAs) which gently exfoliate the skin to increase cell turnover. Rich in antioxidant vitamin A and vitamin C, pumpkin helps soften and brighten the skin. Add a little pumpkin to your fall routine with a Pumpkin Apple face mask.
Cinnamon
Cinnamon stimulates blood flow and draws nutrients and oxygen to the surface of the skin, leaving skin bright and glowing. It also has mild antibacterial effects. Try this Cinnamon Flax Exfoliating face mask for exfoliation or a Cinnamon honey mask for dry skin. Cinnamon can irritate some skin so do a patch test before applying it to your face. Don't be alarmed if you feel heat in your face, and even a little pulsing, all results of increased circulation.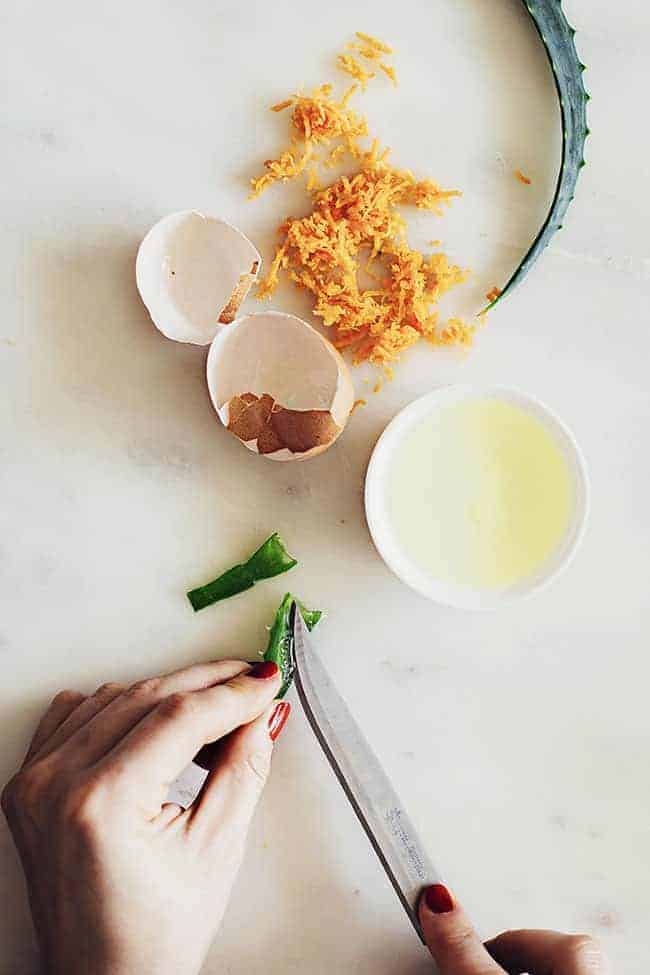 Carrot
Carrots are a natural way to get retinol, one of the best wrinkle-fighting ingredients. The beta-carotene in carrots is converted to retinol when applied to the skin, helping to regenerate cells and soften skin. Try this Carrot Eye mask for fine lines and crow's feet. (It's okay to use it all over your face, too!)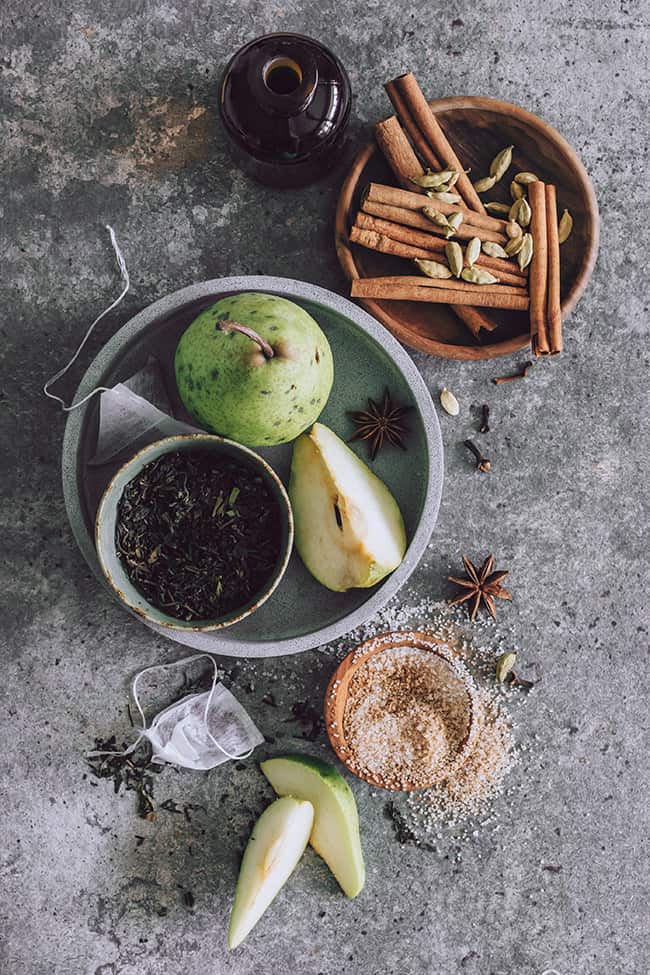 Pear
Pears fight free radicals and environmental damage thanks to vitamins A, C, and K. They also act as natural anti-inflammatory to reduce skin irritation or redness. Get the skin benefits of pear and black tea with this antioxidant-rich Chai pear sugar scrub.