Kissable
|
Taking care of your lips properly is not hard at all,we've got the inside scoop on keeping your lips kissable. You have to just follow a few  easy steps. Taking bit and pieces of ingredients  you already have at home. There are  simple tips to give you a splendid lips.
Morning Care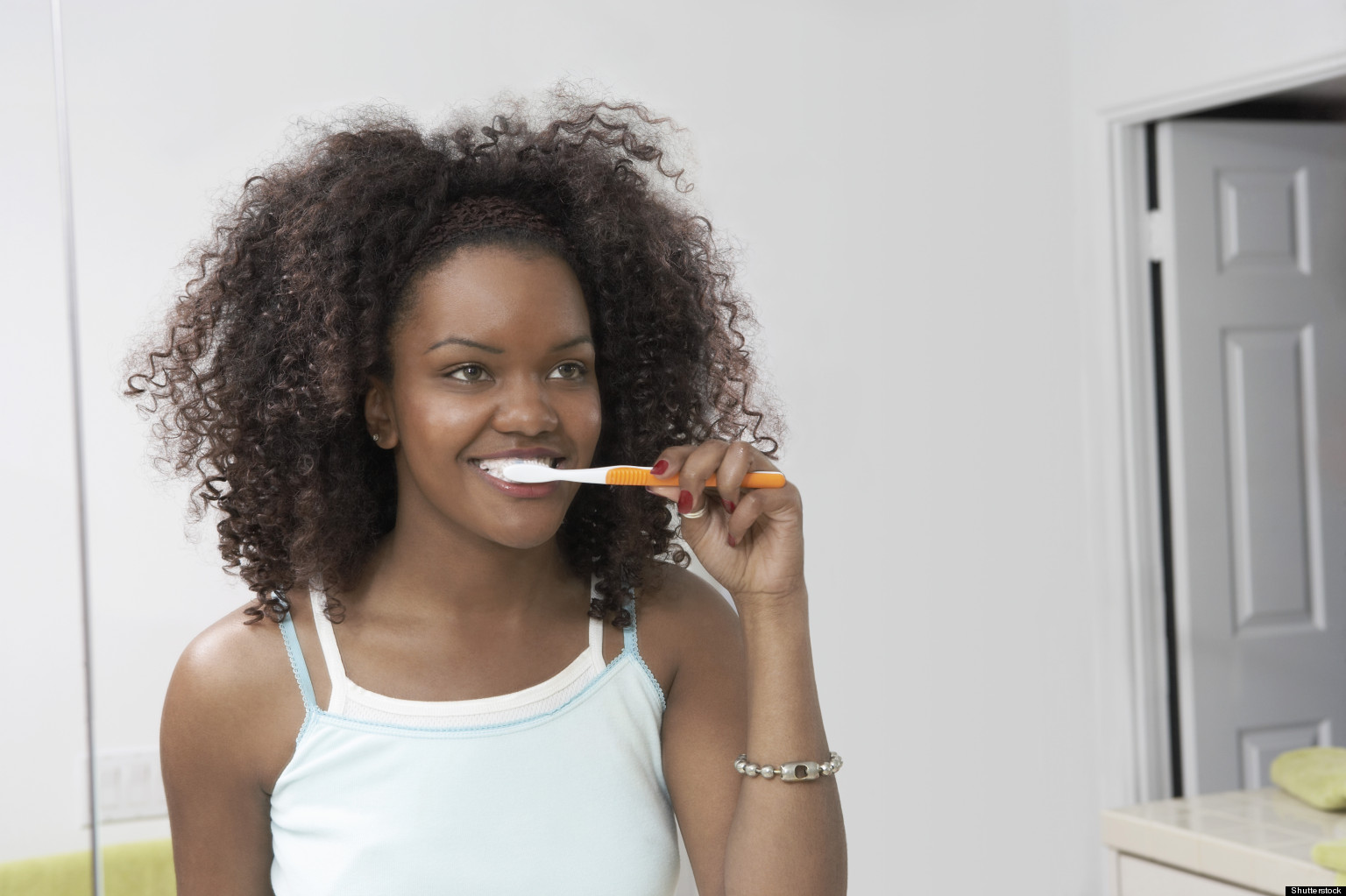 While brushing your teeth in the morning, also rub your lips  softly with your brush. It removes the dry skin from the lips. So, your lips look fresh and impurities free.
Moisturize
Apply a light amount of petroleum jelly or Vaseline on your lips. Rub your lips with finger tips politely. Then press your lips with each other for 25 seconds. It ensures that the Vaseline goes over the lips same. Basically, this process gives you soft and moisturized lips. Meanwhile, Licking your lips damages the protective barrier, which can dry out the lips, says Robert Brodell, M.D., a dermatologist in Warren, Ohio. (Saliva contains digestive enzymes that can break down this barrier.) while using balms  look for hydrating ingredients like beeswax, shea butter, vitamin E and almond, jojoba or coconut oils. Good old petroleum jelly (think: Vaseline) works well too.
Exfoliate when necessary.
Lip exfoliators (products that contain fruit-acid-based alpha or beta hydroxy acids) slough off dead skin — much like the ones you'd use on your face, says New York dermatologist Dennis Gross, M.D. "But if you have sensitive skin or your lips are severely chapped or cracked, use these products cautiously [no more than once weekly] as they do contain acids that can irritate skin," says Gross.
Protect, protect, protect.
Lips are susceptible to sunburn since they lack melanin, the pigment that helps shield skin from the sun. while going out use lipsticks lipstick with SPF (Sun Protection Factor )
Treat Your Lips Right
Follow this guide to treating common lip problems.
A cut in the corner of the mouth: Keep your lips hydrated with a balm.
Peeling lips: This could be an allergic reaction to a lipstick, toothpaste, food, beverage, or medication you're taking (Accutane is one drug that can severely dry out lips). Related symptoms include itching and a persistent rash. Your dermatologist can prescribe a mild topical hydrocortisone cream to help decrease the irritation.
Wrinkles around the lips: Caused by sun exposure, age, and smoking, these wrinkles should be treated like wrinkles on the rest of the face — with chemical peels and creams that contain anti-aging ingredients like retinol.
When you ready to step out of the house, keep tissue, Vaseline, Lip Gloss and Lipstickclose to you please. It helps you in emergent movement. Go to fresh room and soak a folding tissue into water. Then Squeeze the tissue and rub it onto the lips to cleanse off the lips. It also moistens them.
After coming back home, Wash your face by splashing. You feel much comfort and relax if the water is a little bit cool. It gives you a freshness. During washing your face, just simply massage your lips gently with your finger tips. It gets rid of dirt from the lip skin.
  It is your time to relax at home with family members. So, no need to take any lip products. Just apply some Vaseline like the above way. Enjoy your time watching TV, gossiping family members and enjoy diner. And, leave a slight amount of moisturizer on your lips before sleeping. Actually, it is the main food to take care of your lips.
Just before going to sleep take some moisturizer on the lips. It gives your lips all necessary nutrients over the night that actually keep your lips peppy across the whole day.this doesn't  suggest you take any artificial moisturizer because it does not affectionate as like as natural moisturizer. So, what you can do. Just simple. Look  around for honey . Nothing is as ideal as honey to moisturize your lips. Take a few drops of honey and apply onto the lips. Now pat your lips gently with your finger tips. And leave some fresh honey onto the lips over the night. Your lips absorb the moisturizer from the honey over the night.