Maxing Out Your Beauty Sleep
|
While your body and mind are getting the recommended eight hours of sleep (because you're def not scrolling through Insta until your arm goes numb), use that uninterrupted stretch to primp and pamper your skin and hair without lifting a finger. Hey, it's not called "beauty sleep" for nothing.
CLEANSE WITH BENEFITS:
Going to bed with a clean, makeup-free face is a no-brainer. But make your nightly wash-down count by using a cleanser that loves your skin too. An oil-based formula is super gentle, and this one's made with sea salts and four types of oil. Plus, it transforms to a milky emulsion so it rinses off super easily.
SNOOZE ON A SILK SHEET:
This isn't meant to be all fancy — even though it is so fancy. The slipperiness of silk is gentler on skin because, unlike cotton, a silk case won't suck moisture from your hair. It will prevent weird creases on your face too and it just feels too good.
NEVER SKIP YOUR SERUM:
To look like one of those well-rested humans who hits snooze never, step up your skin-care routine with a radiance-boosting treatment on the reg. This one is made with a special lightweight blend of herbs that deliver major moisture and resilience to your skin, and also makes fine lines less noticeable for a glow that's goals.
DRENCH YOUR SKIN:
Give your face some much-needed TLC overnight by bathing it in a rich moisturizer so it has time to reap the benefits — eight hours to be exact. And don't skip your neck. This restorative cream is loaded with shea butter and a serious blend of peptides, ceramides, and amino acids to keep your skin soft and free of fine lines.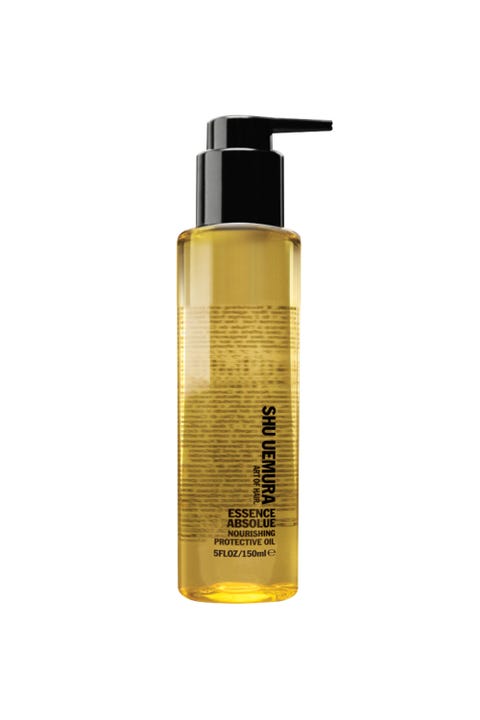 OIL UP YOUR ENDS:
Dull hair happens. To get your shine back like a boss, give your hair a hydrating oil treatment. This one contains camelia oil, which absorbs into the cortex of your hair, the middle part of the hair structure that makes up most of the bulk of your hair. At night, rub a bit of the oil over your hair from mid-length down to the ends. Cover your head with a scarf to protect your bedding. Then, in the morning, wash and style as usual, and slay with silky strands.
PAMPER YOUR POUT:
Nighttime is the right time for treating your lips to some extra love. This hydrating lip balm delivers concentrated moisture to keep lips soft and supple. It also has an SPF 12, so you can use it day and night.
SLATHER ON A HAIR MASK:
Whether your hair is fried from rainbow dye jobs or dry weather, you can do damage control — and from the comfort of your own bed with this nourishing mask. It's made with a slew of moisturizing natural oils (avocado, olive, coconut), conditioning shea butter, and an emollient from Brazilian sugar cane to help keep frizz in check. So good.
SMOOTHEN YOUR SOLES:
Thanks to the big slip-on mule trend, heels will be getting major exposure this spring. Prep them with a sheet mask (yup, they make them for your feet too). Before you go to bed, slip one onto each foot and gently massage in the creamy oil exfoliator. Let it sit for 10 to 20 minutes, then put on a pair of socks. Hello, pretty feet!