OVERNIGHT FACE MASKS FOR BEAUTIFUL GLOWING SKIN
|
At night our skin heals and repairs cells, balances oil production and expels impurities. This is the reason why what we put on our skin before going to bed is very crucial to our skin's health. It's also a really great time to reap the benefits of overnight face masks.
Warning: These masks can get a little messy. If you want to avoid staining your favourite set of sheets, have an old pillowcase handy to use on these nights.
Acne Fighting Overnight Mask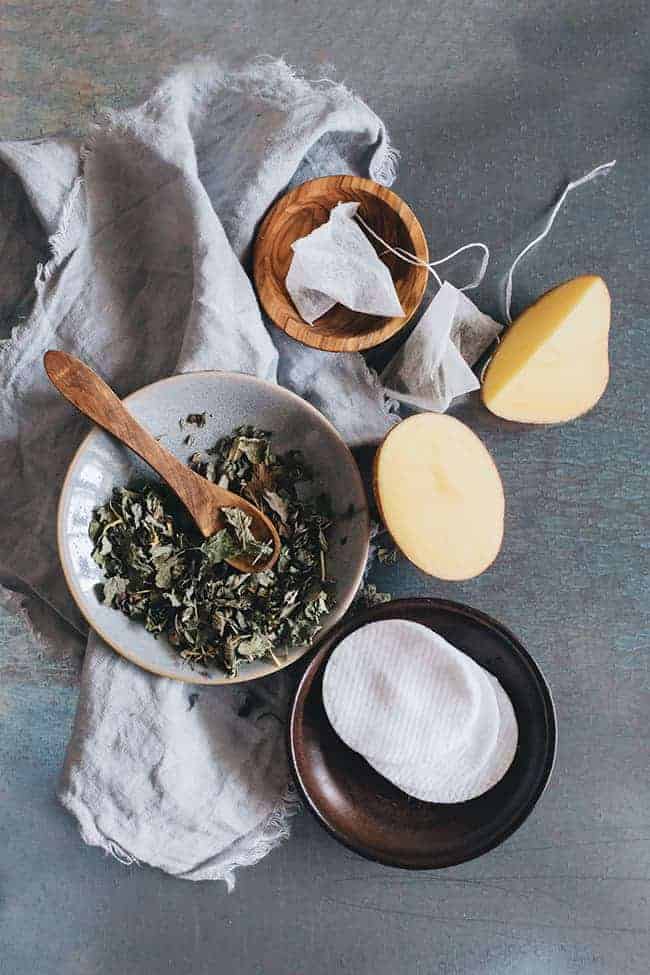 Potato juice is known to be an effective anti-inflammatory ingredient. It's also high vitamins A, B, and C. Green tea is high in antioxidants and contains catechins, which are antibacterial and powerful acne fighters.
1 tablespoon raw potato juice
1 tablespoon green tea
Take a clean, washed potato and juice it to extract 1 tablespoon of potato juice. Steep 2 bags of green tea in hot water for 10 minutes, then set aside to cool. Once cool, remove 1 tablespoon of green tea from the cup and mix it with the potato juice. Dip a cotton pad in the solution and apply to a clean face, taking your time to apply on any clogged areas or blemishes. In the morning use your normal facial cleanser and follow with your daily routine.
Overnight Honey Mask
While this mask can be a little sticky, if you're looking for a boost of hydration, look no further. Honey retains moisture while Vitamin E is high in antioxidants. The avocado is rich and hydrating, alleviating any dry patches.
1 teaspoon honey
3 vitamin E capsules
¼ avocado
Mix the ingredients in a bowl until well-combined. Apply a thin layer to the face and neck. In the morning, rinse the mask off well before following with your normal morning routine.